Anelli di diamante di fidanzamento - dai diamanti lucido Italia
Diamanti lavorati è una, Orefice premiato riconosciuto a livello internazionale che ha l'esperienza per aiutare con la vostra scelta di anelli di diamanti, anelli di nozze, collane e pendenti. Noi costruiamo anelli di fidanzamento con diamante, fedi e altri gioielli bene con le ultime tecnologie e l'esportazione in tutto il mondo. Siamo specializzati nella creazione mondiale di qualità GIA diamanti certificati e altre pietre molto preziose come zaffiri, rubini e tanzanite.
Ogni anello di diamanti o un elemento di gioielli è amorevolmente progettati e realizzati per i nostri stimati clienti. Garantiamo personalmente anelli di fidanzamento con diamante dimensionalmente perfetti, rapporto qualità-prezzo e un anello perfettamente lucida che è inoltre sostenuto con una garanzia a vita. Nessun altro gioielliere italiano si avvicina al nostro perfetto costruisce, fasce di prezzo, personale qualificato e le garanzie di soddisfazione.
Abbiamo Custom Design ciascun anello di fidanzamento o un elemento gioielleria utilizzando computer aided design architettonico (CAD) la produzione di modelli di gioielli perfettamente senza difetti prima della produzione. I clienti possono quindi vedere in anteprima in modo efficace il loro design anello in perfetta proporzione in modo che possano decidere il aggiustamenti di stile per assicurarsi che sembra perfetto prima creazione. Questo processo di progettazione assicura che il vostro acquisto è a prova di futuro per consentire fedi e anelli anniversario da effettuare per completare il vostro gioiello esistente e formare un insieme perfetto - wow.
Come un laboratorio orafo direttamente in fabbrica, offriamo prezzi convenienti al più alto livello di qualità possibile. Ci si può fidare diamanti lavorati in Italia per il nostro design senza paragoni, il nostro impegno per l'eccellenza e per un servizio personalizzato a prezzi che saranno piacevolmente sorpresa. Contattaci e permette di esplorare le opzioni.
Our Collection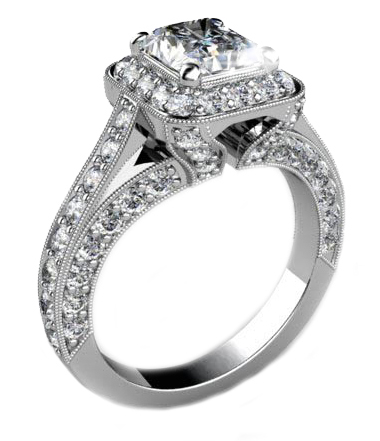 Design Your Ring With Us
Many of our clients have invested long hours pinning or drawing their dream ring designs. At Polished Diamonds, we can bring those ideas to life, with stunning 3 dimensional images and a replica made to your unique measurements. Our experienced staff will personally guide you through this once-in-a-lifetime process.
Once you have uploaded your 'sources of inspiration', we work with you until you are completely happy with the choice of precious metals and final design, helping you to pick flawless gems to make the design complete.
Simply enter your details below and the process begins.